Webinar
Webinar: Secrets to Assessing Readiness for Machine Learning in IoT
January 29, 2021
Machine learning is an incredibly powerful technology. In recent years, there has been an explosion of machine learning products and ideas spanning almost every industry. As the trend continues to accelerate, many companies are trying to figure out how machine learning is going to impact their business and their products. The lingering question, "Is my company ready for machine learning?"
In this webinar, Ben Jacques, Engineering Manager for SpinDance reviews:
– Machine Learning fundamentals
– How ML differs from standard software and product development
– How you can assess whether your company is ready to get started
– The secret sauce to a successful machine learning project
– Navigating the technologies and approaches for the journey
By the end of the webinar, you will walk away with the knowledge to know where you are in the journey, understanding whether machine learning is a good strategic move for your business, and the inspiration to take the next steps forward.
Whether your company is already using machine learning and wants to accelerate or if you are brand new to it, the information shared in this webinar will provide for a better plan and greater confidence to proceed.
Speaker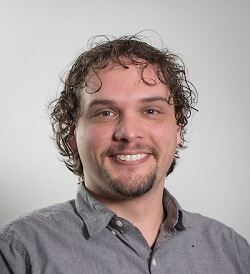 Ben Jacques, Software Engineering Manager @SpinDance
Ben Jacques has over 10 years of experience in software development, with experience in backend development, user interface design, computer vision, system integration, and machine learning. When he's not managing developers or testing out the latest machine learning algorithms, he enjoys spending time with family, working on home renovations, and spending as much time outdoors as possible.
If your IoT design and/or ML development projects are in limbo, it may be a great time to seek additional professional development. Contact us we're here to guide and support you.
More Learning from SpinDance
Recorded Webinars
The Power of Machine Learning for IoT products
Demystifying the Cloud: What You Need to Know to Get Your Devices Connected
Never tell me the Odds! How a Compelling Roadmap Can Increase Your Chances of IoT success
Show Me the Money! Developing a Compelling IoT Value Proposition & Business Model