Together we
empower

humans and

create

connections.

SpinDance leads many kinds of organizations to unlock their own creativity and find success. As a full-stack IoT provider, we help you imagine, design, and build smarter products that merge the physical device with the digital service — from Wifi locks to sensor innovation.

Our end-to-end approach combines the best-of-breed technologies with custom software, resulting in faster time-to-market, lower cost of ownership, more secure applications, and ultimately, happier customers. See today how we tap into the power of IoT, allowing you to achieve what you never thought possible.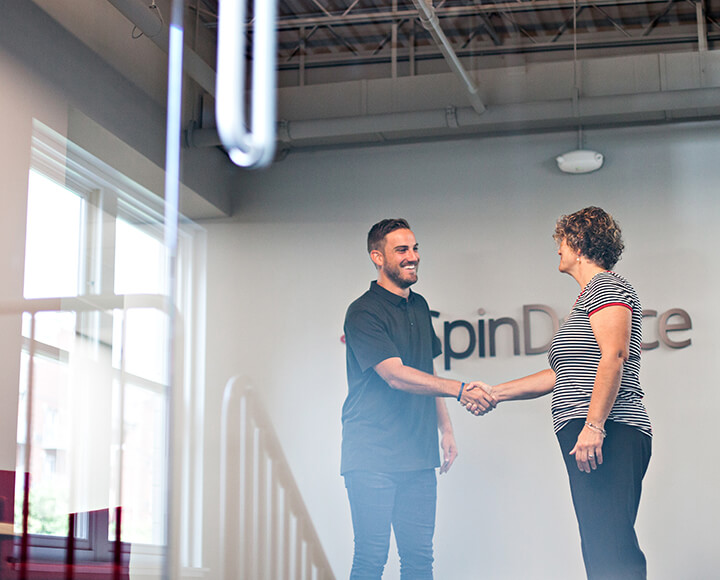 Our friends trust us
Our Clients.
How to get from A - Z
Our Solutions.
A great IoT solution is born out of good design—and even better strategy. At SpinDance, we use a four-step process to discover your individual product needs and bring them to life. By partnering with our forward-thinking team, we architect devices that align with your current business plan and future goals.
From consulting to training, software engineering to ongoing support, we walk alongside you every step of the way to deliver valuable insights—while crafting an industry-leading product to be proud of.