Production Launch
JR Automation designs, builds, and integrates advanced, intelligent, automated manufacturing and distribution technology solutions which transform how the world's leading manufacturers make and distribute products.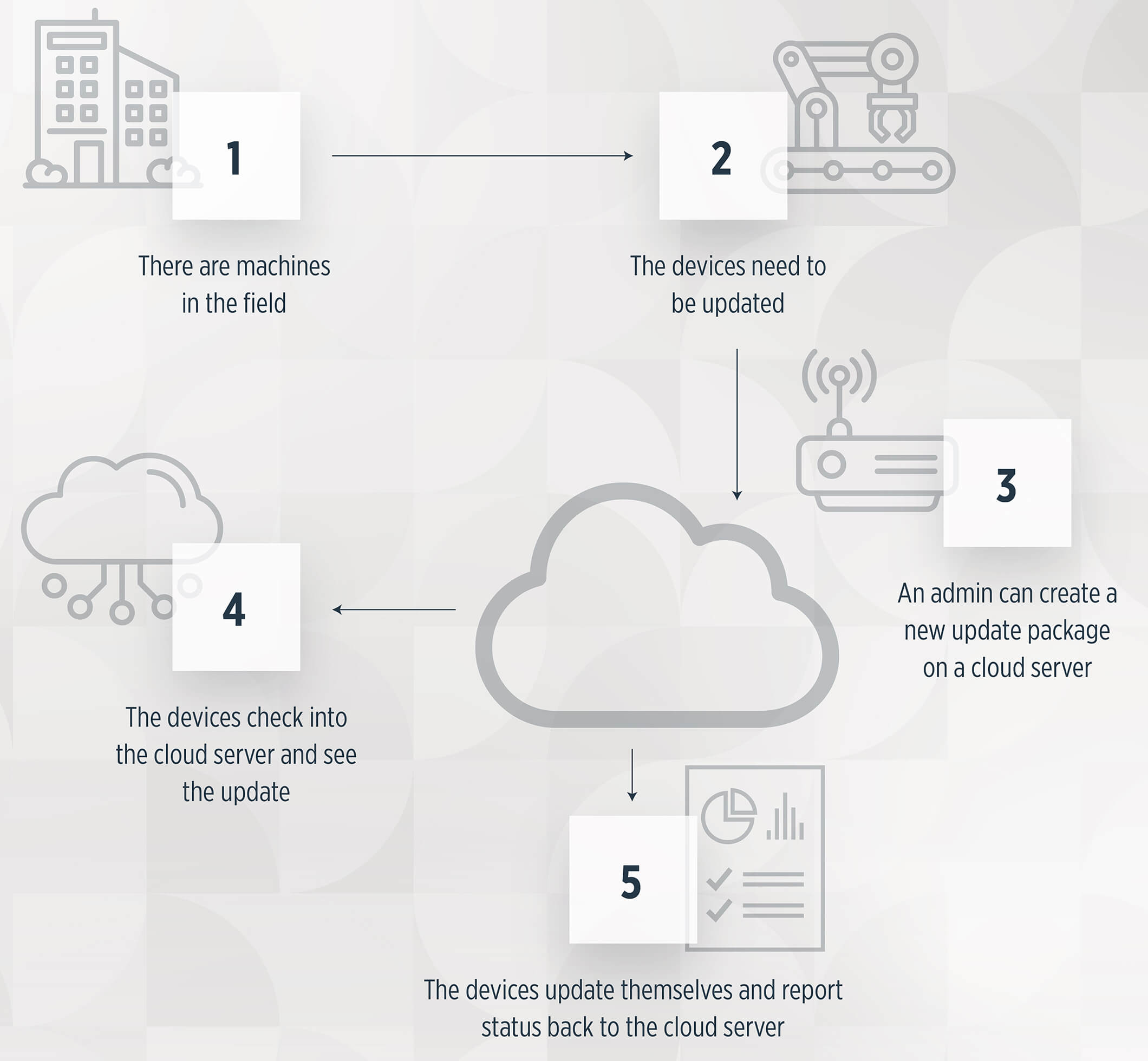 JR Automation's Bulk Division had hundreds of machines in the field across the country requiring a team of control engineers to travel on-site to deploy updates and new features to control systems. This model was costly to JR Automation and their customer and was further complicated by travel bans during a pandemic. Maintenance increased in difficulty since there was no connectivity or ability to see what was happening on the machine from a remote location. This also deterred JR Automation's customer from upgrading machines on a regular basis, therefore impacting end customer ROI.
JR Automation needed a software partner experienced in developing a cloud-based tech stack that could push over-the-air (OTA) software updates to send UI updates and new features without manual on-site work. In addition, they needed expertise in finding the best way to view machine logs for remote troubleshooting.
JR Automation selected SpinDance, recognized leader in software consultancy and development, to collaborate with Control Engineers to roadmap the process and then to identify a suitable tech stack capable of remote monitoring and remote configuration.
The system solution generates logs to provide exposure to machine issues triggering control engineers to push fixes OTA, delivers frequent control solution upgrades with efficiency and cost savings, provides actionable reporting and analytics of operational issues, and has increased customer trust and confidence.