Article
CES Recap
January 25, 2022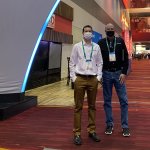 On January 5 – 7, SpinDance's Craig Rozelle, Director of Business Development, and Mac Lobdell, Solutions Architect attended the CES 2022 in Las Vegas. Both Craig and Mac agree it was good to see the trade show industry heading back toward 'normal'.
In this post, they share their impressions of the event, current trends, and what they see on the horizon of IoT.
Attendance: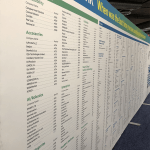 The conference was reasonably well attended but still down from pre-covid numbers.  CES indicated they had over 40,000 attendees, 1800 global media with 30% of attendees from outside the US, which represented approximately 119 countries.
Unfortunately, due to COVID, many of the biggest exhibiting brands had pulled out (some at the last minute) leaving empty booth spaces, and some exhibitors left the event early. Even so, there were still a fair amount of large exhibitors, a large number of mid to small size companies, and a huge number of startups exhibiting. Hopefully, by next year we'll see less of the pandemic apprehension.
Venue: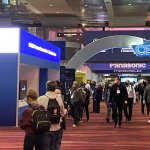 While attendance may have been down from past shows, the event was still big – over 1M square feet spread over multiple locations. There was a great variety of exhibitor areas, each having a common theme.
Many exhibits were very large, particularly with high-volume electronics and automotive. Surrounding the mega-exhibitors were other areas where you could visit hundreds of small booths where startups exhibited and demonstrated their products and areas that showcased innovation from countries outside the US.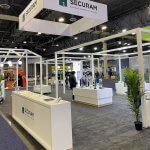 We found the smaller number of exhibitors and attendees actually opened up more opportunities to connect with people. With fewer crowds, we had more time with exhibitors which led to some interesting, in-depth conversations.
Another positive was that logistics were a lot easier than in past years. Finding a place to talk, getting a reservation at a restaurant, and getting a cab was much easier this year.
Current IoT Climate: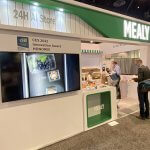 The sophistication of IoT solutions continues to grow and is definitely more universally predominant than we've found in the past. We were excited to see the breadth of industries integrating with IoT and are optimistic to see further product innovation and development.
We found the big technology themes were:
Everything continues to become smarter and more connected.
The expectation is that nearly every product will include digital experiences.
There is a lot of desire to make things smarter and sense the world around them.
The advanced capabilities are intended to be nearly invisible for users.
Things should 'just work' without a lot of configuration.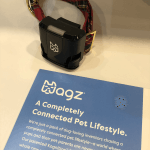 These themes call for technology to better understand how customers are using products and can help highlight or fix poor user experiences. Also, products need more technology like embedded ML and AI to enable them to understand the world and know what users want. Companies need to create more connected experiences that make devices just one part of a bigger experience. The experiences should be centered around the needs of people and the environment such as controlling and knowing what is going on in your house (smart home), staying motivated while getting fit (smart fitness), living healthy (air purifiers, medical sensors), and living sustainably (transportation, farming, composting).
Many companies have these capabilities today, but getting to that point is not trivial – a lot of companies have struggled and could use help. This is where SpinDance offers exceptional value to our clients. Our resources and expertise on IoT Business Value is a great fit for organizations needing to find the value of IoT. INSERT LINK TO LANDING PAGE: The Business Value of IoT (in progress)
Future of IoT: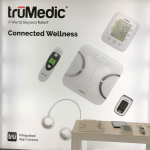 Although not as prevalent in the exhibitor areas, one big IoT-related trend was a lot of companies announced their adoption of the Matter protocol. Matter is a unifying standard that intends to make Smart Home products compatible between ecosystems such as Apple, Google, Amazon, Samsung, etc. It also promises a more frustration-free setup experience.
Another potential significant impact is that Matter supports Thread mesh networking, which might finally break down the barriers that have prevented the massive adoption of Thread to replace Zigbee, Zwave, WiFi, etc for low-power smart devices.
Metaverse is coming on strong and will revolutionize how retailers (among others) do business in the foreseeable future. According to CES, this accelerated growth is due to the recently created demand for online and on-demand consumer products and services.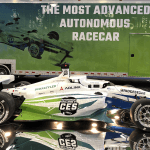 AI is experiencing exponential growth in the areas of both robotics and augmented reality, i.e., virtual human interface and health & beauty. The development of AR hardware will contribute heavily to expansion in these areas.
Hot Topics:
Judging by foot traffic and press/media interest, the hottest topics were robotics, metaverse, and healthcare.
Conclusion:
We were very happy to have met with so many companies of various sizes and across multiple industries! The conversations we had at CES 2022 affirmed that SpinDance is well positioned and fully equipped to help clients successfully launch IoT concepts and achieve more than they ever thought possible. This strengthens our commitment to learning and exploring new concepts, investing in our people, and delivering world-class IoT solutions for our customers.
These are exciting times! Our optimism for the future of IoT is extremely high and we look forward to CES 2023!
---
SpinDance is an expert in IoT Integration and can help you on your IoT Journey.