Webinar
Webinar: X Marks the Spot: Assessing Your IoT Readiness and Mapping Your Future
January 29, 2021
For a lot of companies, applying the Internet of Things (IoT) to their business is like being dropped off on a deserted island. They have no idea where they're at, and no idea what to do next.
In this recorded webinar, Brian Tol, VP of Engineering at Spindance, presents a toolbox of assessments and mapping exercises to help get you off the island. We explore tools to help you understand the four swim lanes of IoT maturity: business planning, portfolio management, change management, and people development. Using these tools, you'll be able to comprehensively assess your readiness to win in the space.
Once you know where you're at, you need a comprehensive plan to get there. In the second part of the webinar, we walk through tools to build a plan to move you forward.
Don't spend more time on the deserted island than you need to, watch the webinar and start your guided IoT journey.
Speaker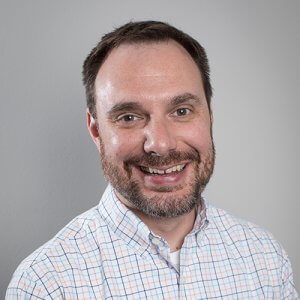 Brian Tol, VP of Engineering, SpinDance
Brian is a full-stack IoT architect with 20 years of experience solving complex business and technology problems. He has a broad business and nonprofit background including software architecture, business strategy, business development, and user experience design. In his roles, he has been instrumental in helping professionals at all levels of a company understand what IoT means to their business, why these projects are complex, and how to overcome common pitfalls.
Other Upcoming Training Sessions by SpinDance
Fundamentals of IoT: A Bootcamp
Assessing Company Readiness for Machine Learning