IoT for Industrial Design Partners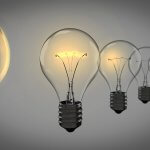 All great product ideas begin with innovation, research and well thought out design. As creators, product designers and innovators, that's where you thrive.
When you amplify that great product and connect it to the internet, the possibilities become endless… and that's where WE thrive!
The challenge is how to bring your amazing product into seamless connectivity so customers love it, use it, and can't live without it?
You don't have to figure it out on your own!
It's no secret that you and your customers are increasingly busy, so simplifying how to get things done is critical. In this day and age, product designers and industrial engineers need to stay focused on bringing your next idea to life. So, free them up to do what they do best and let us take care of the rest!
How does a one-stop shop for product and software development sound to you? If that's something you have been looking for, then we would love the opportunity to partner with you.
What are the benefits?
Our thoughtfully designed, proven processes provide support and guidance to you and your team. By providing customers with a single, cohesive team together we can:
Decrease the number of meetings
Bring dependencies to the surface
Allow for better brainstorming
Pull together people with specific expertise
Ensure you build it right the first time
Optimize the solution
We know what it takes.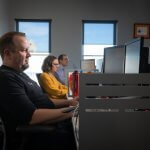 With 22 years of experience in software development, SpinDance has stayed true to what we do best and work with partners in what they do best. As an IoT development firm, we focus on cloud, web, mobile, embedded firmware, voice, and machine learning. Our partners provide the rest of the solution. We can plug anyone into our team, or we can ride shotgun as a contributing member to your team. Either way, we are focused on success.
---
Ready to explore how we can work together?  Let's Connect!
---
How does this work?
First, we assess what you have and where you are. It's not about reinventing the wheel; it's about determining the best starting point. If you already have people and processes in place, we build on that to develop a cohesive, structured, and lean system.
Next, we add and assemble resources as needed. We'll bring all our knowledge and abilities to the project to keep it moving and on target.
Then it's time for your idea to take it's IoT flight! Our goal is to make your launch as seamless as possible. We your success is our success.
But, we don't leave you there! We also provide product life-cycle support and maintenance along with training for your team.
---
Contact us today and let's get started!
---
Additional Resources
If you would like to know more about Spindance, what we do, and how we can help you, please click on the links below:
IoT Development: It's what we do!
Case Studies: How work with our partners
Monetization of IoT: Helping you and your customers succeed