Events
IoT Slam Conference – GrandSlam'21
PLEASE JOIN US on Wednesday, December 10, 2021, for the Virtual IoT Slam Conference: GrandSlam'21 during which an accelerated 7 Business Essentials For IoT Training will be offered as an on-demand session.
IoT Slam® Internet of Things Conference 
The IoT Slam conference is the world's first virtual, and longest-standing independent IoT conference name in the IoT industry. The inaugural event took place in 2015 and has become known for providing a platform like no other, advancing global awareness of the latest trends and innovations in the new world of the Internet of Things. IoT Slam provides world-class keynotes, hundreds of hours of technical sessions, leading-edge tutorials, interactive panel discussions, and thought-provoking roundtables.
IoT Slam events focus on the rapidly changing landscape driven by the emergence of the Internet of Things extending to widely accepted models such as cognitive computing, smart cities, blockchain, edge/cloud computing, platforms, big data, analytics, and much much more. Attendees have access to exclusive, cutting-edge content and are provided actionable insights catered for CxO's and IoT practitioners seeking to better understand how to leverage best-practice IoT strategies within their organization. The event features the most compelling topics in IoT – from a horizontal industry perspective, featuring highly acclaimed speakers, impartial, on-topic, user-centered content, and interactive workshops.
REGISTER HERE For Complimentary Virtual Guest Passes to GrandSlam'21!
7 Business Essentials For IoT Training by SpinDance
The 7 Business Essentials For IoT full course by SpinDance, is a fast-paced course covering a variety of business and technology topics. It is specifically designed to help business leaders, product managers, designers, engineers, and marketers gain an understanding of the IoT landscape.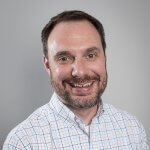 Brian Tol, Vice-President of Engineering at SpinDance, is the featured speaker for the accelerated 7 Business Essentials For IoT Training at GrandSlam'21. Although the accelerated course is a condensed version of our full course, it is action-packed with IoT strategies and insight which Brian presents in a clear, interesting, and easy-to-understand way. If you attended our recent 2021 IoT Symposium, you will have enjoyed Brian's highly informative and engaging presentations.
What Previous Attendees Say About This Course
"A great presentation on both honing the definition of IoT a bit and creating some high-level awareness of the steps and growing pains involved. Helped me develop ideas of what this could look like if we decide to go further."
"I was pleasantly surprised with how informative it was. Too often you get that sort of intro seminar and it feels like a snake oil sales pitch. The presenter kept it real and had a great breakdown for IoT that was neither boring nor too far over my head."
"A great job presenting. It was truly the correct level class for me – very explanative of IoT fundamentals."
REGISTER HERE For Complimentary Virtual Guest Passes to GrandSlam'21!  We'll see you there!